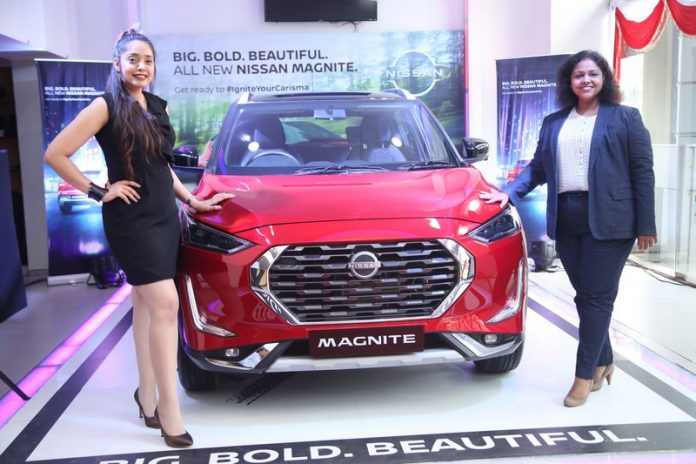 All New Nissan Magnite With the New HRA0 TURBO Engine Launched exclusively in Autorelli Nissan Showroom, Chennai By A G K Sathya Prakash (State Bank Of India – Deputy GM Tamilnadu)
* Nissan Technology coupled with Japanese engineering, assembled in India
* 

Maximum power and maximum torque
* 

Offered in Manual Transmission & CVT variants
Chennai, 2nd December, 2020, –  Mr. A.G.K Sathya Prakash launched the all new Nissan Magnite with the new HRA0 TURBO engine in Chennai today. Present on the occasion were Mr Arun Prasad, Regional Manager, Nissan Motor India Pvt Ltd; Mr. Prabhu Bakthavachalam, Area Manager Sales, Nissan Motor India Pvt Ltd and Ms. Neha Chopra, CEO,all-new Nissan Magnite.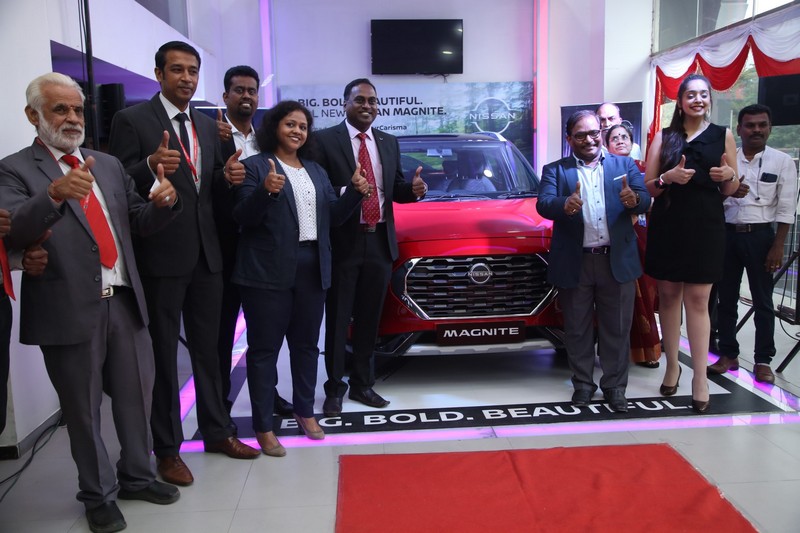 At the heart of the all-new Nissan Magnite is the most fuel-efficient (20kmpl) and powerful 'Made in India' engine in the market, the HRA0 1.0-litre Turbo, which delivers maximum power of 100PS and maximum torque of 160Nm. The HRA0 TURBO engine is available with Manual 5 speed and X-TRONIC CVT gearbox variants of the SUV. With Nissan's signature Cruise Control and wider gear range, the all-new Nissan Magnite delivers seamless performance even in peak city traffic. Its D-STEP logic control computer software uses dynamic inputs like vehicle speed, accelerator pedal position and application speed to determine the ideal gear ratio needed to deliver an exhilarating drive and smooth highway cruises.  The Nissan Magnite is true to Nissan's philosophy of "Make in India, Make for the World".
The HRA0 TURBO engine borrows "mirror bore cylinder coating" technology from world-class sports cars such as the Nissan GT-R, thus reducing resistance inside the engine, cutting weight, improving heat management and combustion, thus delivering smooth acceleration and efficient fuel use.
The HRA0 TURBO engine also features six technical improvements that result in better fuel economy, lower CO2 emissions at 118.5g/km. The engine provides a new experience of responsive and quicker acceleration, whilst also refining noise, vibration, and harshness through improved powertrain and road noise isolation, resulting in a quieter cabin. The HRA0 1.0-litre Turbo engine also provides up to 50% better acceleration compared to naturally aspirated engines, especially in take-off and overtaking situations.
"The all-new Nissan Magnite is a testimony to Nissan's global SUV DNA of relentless innovation, advanced technology and Japanese engineering. We are proud to launch it in Chennai," said Mr Arun Prasad, Regional Manager, Nissan Motor India Pvt Ltd.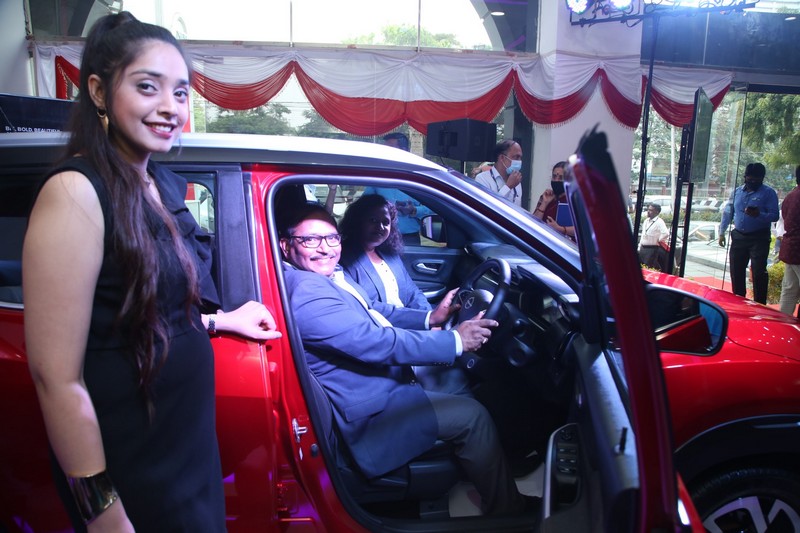 The HRA0 TURBO engine's elastic accessory belt is made of a special material allowing it to run without a tensioner, reducing weight and friction, further improving fuel economy and reducing CO2 emissions. The compactly designed cylinder head, which features an integrated exhaust manifold and plastic cover, provides improved engine packaging and reduces the number of ducts for better and faster catalyst warming, resulting in cleaner emissions.
With a maximum power of 72 PS and maximum torque of 92 Nm, the all-new Nissan Magnite will also be available with the B4D naturally aspirated petrol engine. Paired with Nissan's dual VVT system that delivers maximum response at all revs and ensures optimum acceleration, the B4D is the ideal choice for those looking for a powerful engine that is easier to maintain.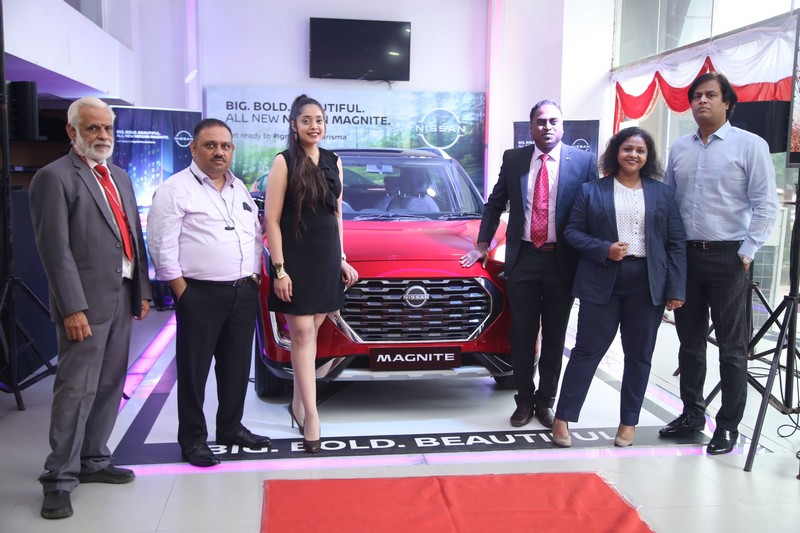 Model – BS VI ex-showroom price ( Chennai)
Magnite MT 1.0L
XE –          1.0L    499000
XL –          1.0L.   599000
XV-           1.0L    668000
XV PRE –  1.0L.   755000
Magnite Turbo MT Engine 1.0L
XE –          1.0L    699000
XV-           1.0L    768000
XV PRE –  1.0L.   845000
Magnite CVT Turbo 1.0L
XL CVT  –    1.0L    789000
XV CVT –     1.0L    858000
XV PRE CVT- 1.0L 935000
About Nissan Motor India Pvt. Ltd.
Nissan Motor India Private Ltd. (NMIPL) is a 100 percent subsidiary of Nissan Motor Co. Ltd. Japan. The company was incorporated in 2005 and offers innovative and exciting products across the hatchback, MUV, SUV and sedan segments in India. Nissan together with its global alliance partner Renault set up a manufacturing plant and a Research & Development Centre near Chennai. Nissan in India has a portfolio of two brands, Nissan and Datsun. For more information, visit www.nissan.in.