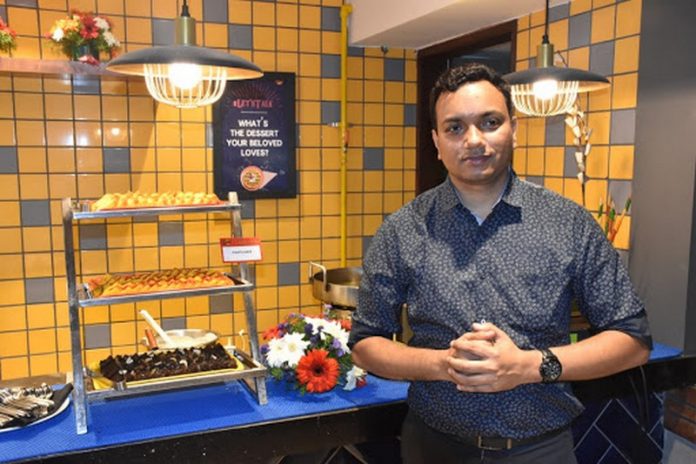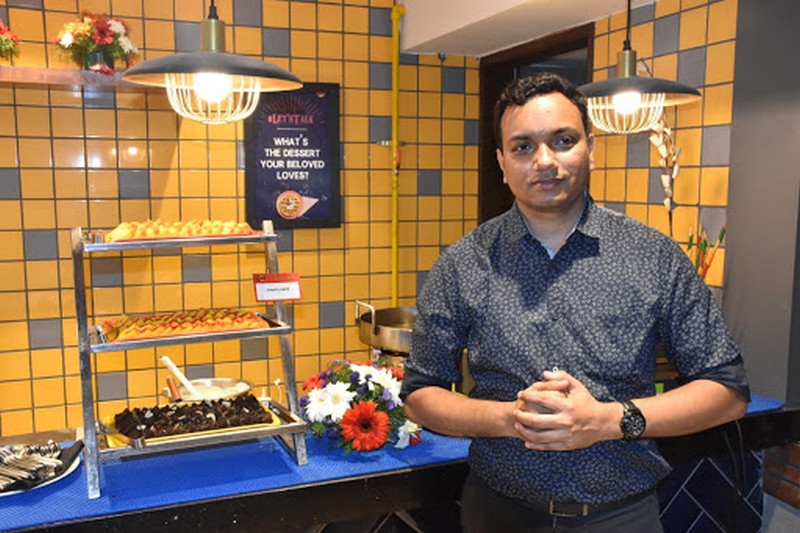 AB's Barbecues has opened their 7th outlet with Bar at T. Nagar
Chennai: Absolute barbecues popularly known as AB's Barbecues has opened their 7th outlet with Bar at Hotel Shridevi park, First Floor No 1, Hanumantha Road, T. Nagar, Chennai. Absolute barbecues also has other 6 exclusive barbecue buffet restaurants in Chennai. They offer the best barbecue buffet in Chennai with a unique "Do-It-Yourself" dining experience to let you grill delectable veg and non veg cuisines of your choice, at your very own table in all outlets locatedat Adyar, Chrompet, Navallur, Porur,T Nagar and Velachery.
At AB's enjoy delicious Veg and Non veg starters and a wish grill with a selection of delectable and hot exotic veg and non veg cuisines and seafood such as Quil, Prawns and BBQ Fish. For the veg lovers, we have Jalapeno, Zucchini and much more exquisite veggies you can enjoy here. Absolute Barbecues offers a mouth-watering and tempting barbecue lunch and dinner buffet, made and served fresh with all love. Give a perfect finish to your meal with a huge assortment of yummy desserts.
A unique 'do-it-yourself' dining experience where diners grill on the Table, their choice of Meat, Seafood and Vegetables starters served on skewers to their preference. A central live grill "Wish Grill" dishing out exotic varieties of veggies and game birds take the experience of dining to a while new level.
WHAT MAKES THIS NEW OUTLET SPECIAL
It has both BAR / Liquor inclusive packages and Barbeque packages. It gives more convenience choices to our esteemed customers.
It has Live Pizza Station:
The pizza is hand made by the chef (whom you can see cooking) and is absolutely delicious. The pizza menu is the most diverse. Great service, awesome food ,delicious cocktails and all at very affordable price,live music is divine.
It has live Mexican Burritos Counter:
Burritos are filled with a savory filling, most often a meat such as chicken, beef, or pork, and often include a large array of other ingredients such as rice, cooked beans (either whole or refried), vegetables such as lettuce and tomatoes, cheese, and condiments such as salsa, pico de gallo, guacamole, or crema
Live Pasta Counter:
Live Pasta counters are the new party rage. With the inclusion of a Live Pasta counter, a party becomes even more hip and happening. The advantage being that visual element added by thesecounters
Live Dessert Counter:
Looking for an interesting dessert to complement your special lunch or dinner? Try our Cakes and pies rich in Chocolate (for chocolate lovers), Fruit pies, Cheese cakes, fruity-nutty cakes and cupcakes and more . This indeed is what Absolute Carnival at AB's is all about.
For Reservations:
TNagar – 7337336821
Velachery – 7337336822
Porur – 7337336823
Navallur – 7337336824
Adyar – 7337336732
Chromepet- 7337336827