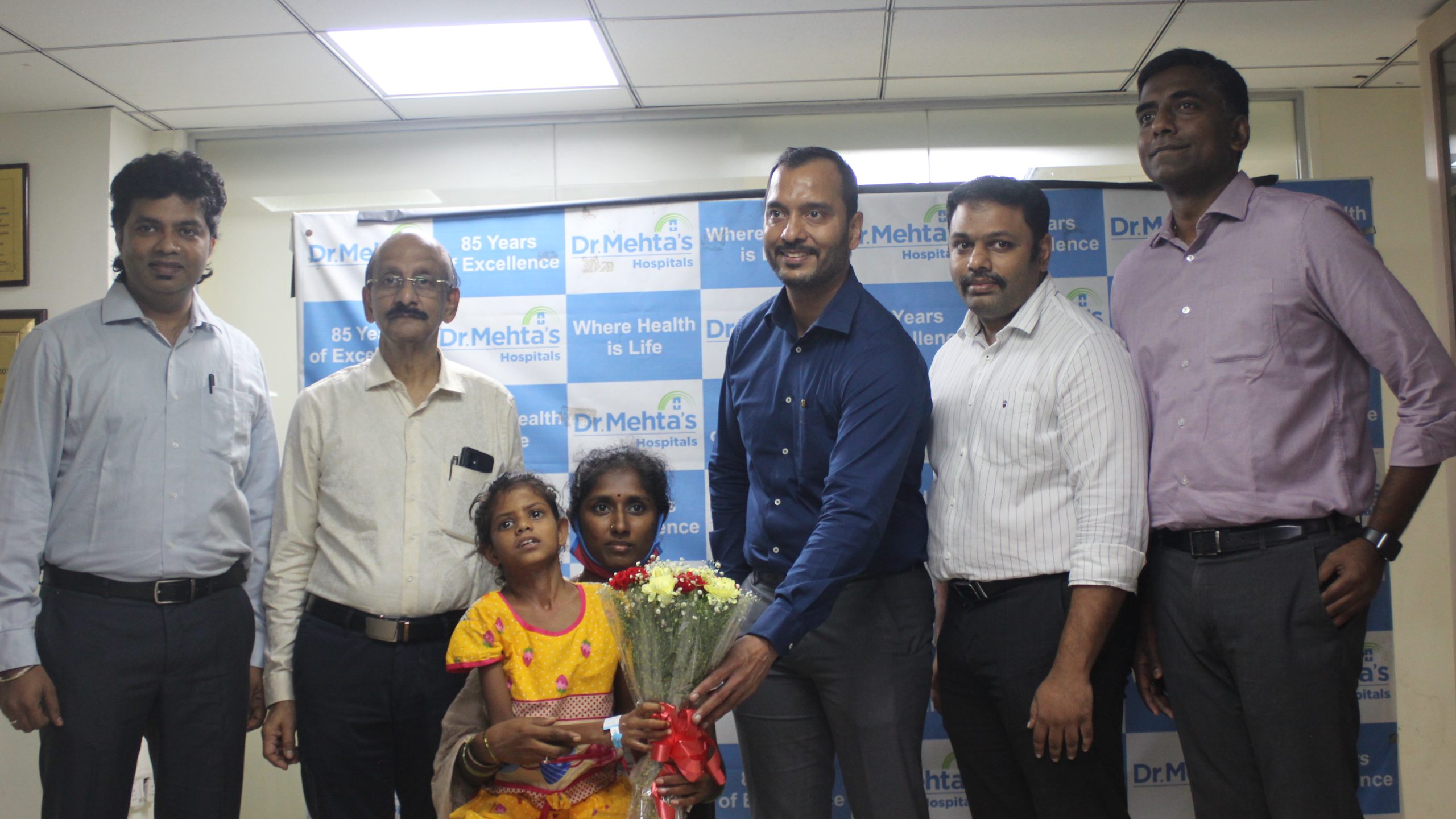 A 9-year-Old Girl was treated Successfully for the Rare Spinal Defect at Dr Mehta's Hospitals through Crowdfunding 
~ The Girl weighed only 18kg and the surgery lasted for 5 hours ~ 
Chennai, A 9-year-old Girl Ms. Selvi from the Kadapa district of Andhra Pradesh had an unsightly hump on her back which was gradually increasing in curvature since a very young age, and she was unable to move around freely. The child was brought to Dr. Mehta's Hospitals, Chetpet for medical attention by her aunt. The Doctors team headed by Dr Parthasarathy Srinivasan examined her condition and found that she was diagnosed with scoliosis which is a deformity of the spine that worsens her growth, if untreated the curve will become more progressive and can cause more compression on the spinal cord leading to paralysis.
Since the Girl lost her mother at a younger age due to medical issues and she is being taken care of by her Aunty who was from a poor financial background, Dr Mehta's Hospitals gratuitously arranged the full capital financial assistance with the support from a crowdfunding agency Ketto. Doctors at Dr Mehta's hospital successfully straightened the spine under the closed monitoring of the spinal cord using a Neuromonitoring device and the surgery lasted for 5 hours. Following the surgery, the child did very well and after a short stay in the post-operative ward, she was shifted to the regular ward significantly straighter and taller. She was able to sit and stand within a few days after surgery
Speaking about the complications, Dr Parthasarathy Srinivasan, Spine Surgeon & Head of the Department of Orthopaedics, Dr Mehta's Hospitals, said "the main challenge of the spine surgery for the girl is that she was underweight for age so we can't lose more blood and the surgery itself required screws to be inserted into the spine and then rods to align the spine and straighten it. Continuous Spinal cord monitoring was used to warn the surgeons and prevent disastrous complications like paralysis, added Dr. Parthasarathy.
"The most important factor that may help reduce the severity of the spine problem is early detection and treatment which will prevent future progression of scoliosis. I congratulate the team of doctors who had given a new lease of life to the girl" said, Dr Kannan, Medical Director, Dr. Mehta's Hospitals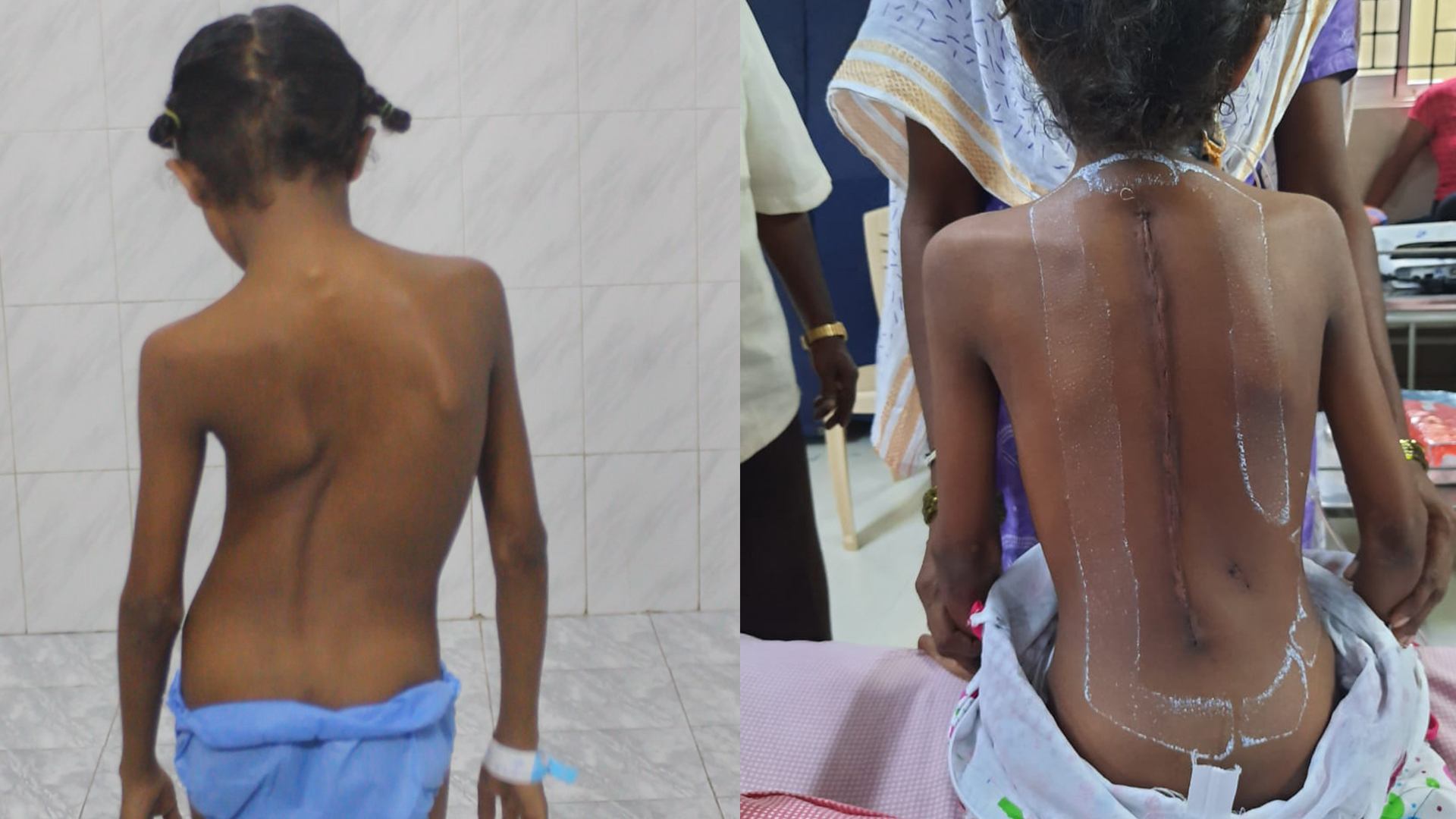 Dr. Mehta's is a pioneer in surgical care for 90 years and we have successfully operated over 20 lakh patients said Dr. Saravana Kumar – Unit Head, Dr. Mehta's Hospitals, Chetpet