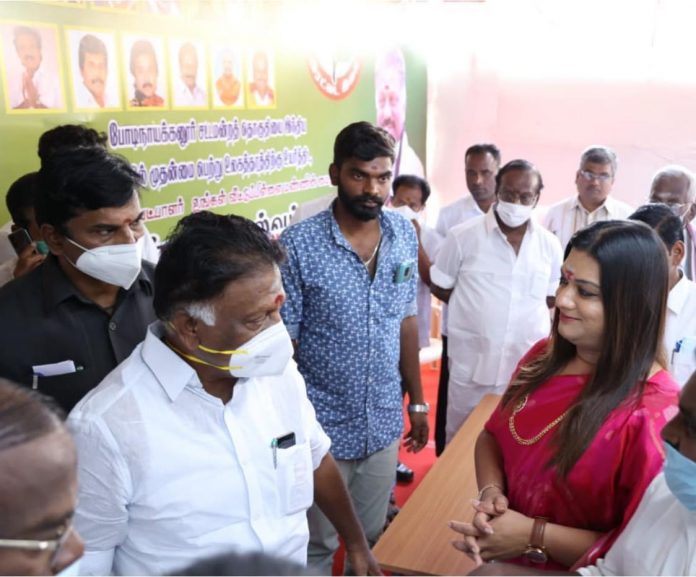 ​AIADMK star campaigner Apsara Reddy's election campaign at Theni
The National Spokesperson and AIADMK star campaigner Apsara Reddy campaigned in interiors of Theni district in Bodinayakanur. She visited Vishwasapuram and Badrakalipuram along with Mrs Anandhi Ravindranath (Wife of MP Ravindranath) and daughter in law of Deputy CM OPS.
The visuals shared on social media made AIADMK party workers very happy as both women spoke no politics. They just enquired about local issues and spent quality time with women in those areas.